SCAA's statement on PAS amalgamation
In response to the on-going debate over the decision to amalgamate the offices and services of the Provincial Archives of Saskatchewan, PAS, the Saskatchewan Council for Archives and Archivists, SCAA, board has drafted this statement.
Please be advised that several members of the SCAA board identified as having a conflict-of-interest and were not involved in the drafting of this message.
With the closure of the Saskatoon office of the PAS many are concerned about the continued preservation of documentary heritage in that part of the province, and the impact this change will have on heritage researchers and professionals province-wide. We at the SCAA wish to reaffirm our commitment to the support of the archival community in Saskatchewan.
The SCAA has over 55 institutional members and countless individual-members across the province--including the PAS—and we will continue to do our utmost to work with those members to ensure that the culture and heritage of Saskatchewan will be maintained, preserved, and made accessible to a broad range of audiences. To help with these endeavours the SCAA will continue with programs like the Saskatchewan Archival Information Network (SAIN), the Archives Advisor, Virtual Displays and support of archival projects and post-graduate training through our grant programs.
---
About us!
The Saskatchewan Council for Archives and Archivists (SCAA) represents the Saskatchewan archival community in the Canadian archival system, and is responsible for developing a cooperative and successful archival network in Saskatchewan, encouraging the establishment of new archives in Saskatchewan, promoting and developing standard archival policies and practices, and promoting public understanding and use of archives and historical resources in Saskatchewan.
SCAA adheres to the definitions set forth in the Canadian Council of Archives (CCA) Constitutions and Bylaws when determining institutional membership.
The Council offers workshops and other educational programs and an Archival Advisory Service providing advice and assistance to archives; and maintains the Saskatchewan Archival Information Network, a network of information about archival holdings in Saskatchewan, including virtual exhibits, descriptions of archival collections, and a photo database.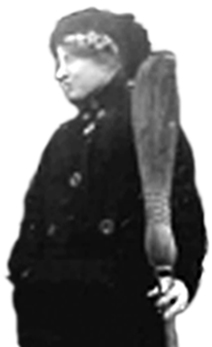 Archives Week Grants;
'Tis that time again......SCAA members are urged to celebrate the 15th annual Archives Week. The SCAA and communities across Saskatchewan will be celebrating Archives Week in the province on February 2-8, 2020. Along with our postcards and bookmarks the SCAA has again put together an "Archives Week Action Guide" with tips on planning events, undertaking local outreach activities that engage the local media, and encouraging individual archives and archivists to make the most of this time of celebration — their way. that will focus on the abundant sources of Saskatchewan's history and heritage in archives and Celebrate Archives!.
Institutional Members can also apply for the Archives Week grant, follow the instructions on the Archives Week page
Archival Records/Primary Sources
An archival record can be:
A textual document like a letter, a report or meeting minutes
A visual document like a photograph, map or architectural drawing
An audio document like a tape recording of music or oral history interview
A multimedia document like a home movie
A digital document like an email
The important thing to remember about any kind of archival record is that it is a primary
source of historical information.

A primary source is a record created or collected by an individual, organization or institution to document a particular event, activity, idea or decision.

Some examples of primary sources include: letters and diaries; government, church, and business records; oral histories; photographs, motion pictures, and videos; maps and land records; and blueprints.

These archival records/primary sources provide unique opportunities for exploring and understanding history.
By examining the primary sources stored in any archives, one can begin to see why history attaches importance to specific dates, names and places. At the same time, you may find information related to these dates, names and places that you would not be able to find in any history textbook.